For 2017 big changes are underway. In 2014 Google announced that if your website was HTTPS* it would give your site additional ranking signal in its search results (Better SEO**).
In September 2016 Google said as of January 2017 they would begin displaying the security connection status in the address bar of Chrome and on any pages for password / Credit-card input. This is the start of a long term plan to mark all HTTP pages as non-secure. This will have a major impact on non HTTPS sites ranking and for ecommerce the conversion of sales thereafter.
An SSL*** certificate allows the site the display the Green Padlock and become HTTPS.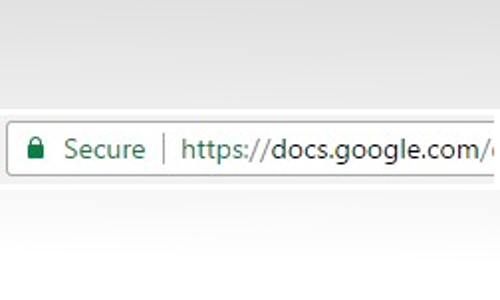 Thereafter the transmission of Data between the site and the web server is encrypted. The encryption Key is placed on the sever. It's a cryptographic protocol that helps encrypt communications over the internet.
Not having an SSL certificate from this point onwards can give you more problems than just Google.
Your visitors may no longer trust your website. For ecommerce you definitely are not
PCI DSS**** compliant if the card transaction takes place on your Servers webpage.
Do you need some more information? For LOIS customers contact the team or a general enquiry call Steve on 01243 533737 Ext 2 or email.
---
*Hypertext Transfer Protocol Secure
**Search Engine Optimisation
***Single Socket Layer
****The Payment Card Industry Data Security Standard (PCI DSS) applies to companies of any size that accept credit card payments.See more info